Margadarsi Chit Fund Private Limited
A Tradition of Excellence
History of Chit Funds
A Chit Fund Company is as Good as its Foreman
Why Margadarsi?
Growing Force in Tamil Nadu and Karnataka
How Margadarsi Works
Margadarsi, a Lifelong Friend
Over six decades ago, Margadarsi Chit Fund introduced the people of Andhra Pradesh to a path towards a happier life. At that time, disciplined chit funds were relatively unknown. Margadarsi pioneered the concept in 1962. As time went on, chit funds gained popularity because individuals recognized them as an ideal means of profitable savings and quick access to funds during contingencies. Today, Margadarsi stands as the foremost Chit Fund Company and a household name in south India.
Amidst the emergence of numerous chit fund companies, Margadarsi has maintained its leadership position by upholding unwavering values such as honest performance, professional integrity, exceptional service quality and absolute financial discipline. These enduring principles have solidified Margadarsi's reputation and distinguished it from its counterparts in an ever-changing landscape.

3 Lakh+ Active Customers

108 Branches

4100+ Employees

18000+ Agents
Every day, the diverse activities and interests of the Eenadu-Margadarsi Group, of which Margadarsi Chit Fund is a part, touches the lives of people in some way or the other. The group is behind renowned brands like Priya pickles and confectionary, along with Eenadu publications, that publish the largest circulated Telugu daily, Eenadu. Additionally, the group also includes News Time, a popular English daily, and a host of magazines. The Group has also established a name for itself in the entertainment domain, with its ETV channels in Marathi, Telugu, Kannada, Bengali, Oriya, Rajasthani, Bihari, Gujarati and Urdu. Dolphin Hotels, its venture in the hospitality business, is known for its customer-centric service. The Group has also made a mark in film production and distribution with Ushakiron Movies, in handicrafts with Kalanjali, and in the realm of innovative ventures with Ramoji Film City, a one-stop destination for film making and a unique tourist destination.

3 Lakh+ Active Customers

108 Branches

4100+ Employees

18000+ Agents
Chit Funds are indigenous financial institutions unique to South India. They have stood the test of time, as evidenced by the growth in the number of chit fund companies in South India. Tracing the history of the origin of chit funds reveals that they evolved at a time when banking facilities had not developed, thus filling an important credit gap in the economy. With the growth of banks, chit funds were expected to be doomed to closure. However, contrary to expectations, vast expansions in the chit fund businesses were witnessed over the years, neck to neck with that of the banking system. Today, chit fund companies are recognized as important credit and investment agencies.

3 Lakh+ Active Customers

108 Branches

4100+ Employees

18000+ Agents
'Foreman' means a person who, under the chit agreement, is responsible for the conduct of the chit and includes any other person discharging the duties of the Foreman. It is the personality and conduct of the Foreman, whether individual or institutional, that lends strength to a chit Fund Company. Margadarsi Foremen are known for qualities like promptness, straightforwardness and honesty, building trust and credibility for the company. This ensures prompt payment to subscribers.

3 Lakh+ Active Customers

108 Branches

4100+ Employees

18000+ Agents
The hallmark of Margadarsi's success is its meticulous planning, coupled with hard work and deep commitment to serve its customers in the best possible manner. New schemes are introduced from time to time by the company to meet the financial needs of the customers and fulfill their aspirations. With an employee force of 4100, and 18000+ agents and development officers, efficient and prompt services are available to customers at all times. In line with its commitment to delivering high quality professional and personalized service, Margadarsi started the unique '72-hour response' facility. This facility ensures quick disbursement of money (subject to documentation) and is unique to Margadarsi, currently not being offered by any other chit fund company.
It is this understanding of the needs and requirements of customers that enabled the company to reach out to a huge number of subscribers continuously and consistently. Margadarsi's impeccable track record and its strict professional discipline have earned it tremendous goodwill and respect across the diverse social groups: professionals, industrialists, corporate executives, government employees, teachers, housewives and more. Being the pioneers in the chit fund domain, Margadarsi remains the unrivalled preference for lakhs of people, standing tall as the epitome of reliability and excellence.

3 Lakh+ Active Customers

108 Branches

4100+ Employees

18000+ Agents
Having started operations in Tamil Nadu in 1992, Margadarsi is fast gaining a firm foothold in the state. The company has established 16 branches in Tamil Nadu, which provide unparalleled service quality and adhere to unwavering codes of reliability and transparency. These branches uphold the same exceptional standards that propelled the company to its leadership position in Andhra Pradesh and Telangana. In 2001, Margadarsi started six branches in Karnataka and has grown to a total of 23 branches today.

3 Lakh+ Active Customers

108 Branches

4100+ Employees

18000+ Agents
With its vast experience in the field, Margadarsi has made systems and procedures simple, systematic and foolproof. Subscribers can choose from a wide array of chits, ranging from Rs. 50,000 to Rs. 1,00,00,000, designed to suit a variety of requirements. To become a subscriber, individuals need to fill out an enrolment form, and opt for any of the chit schemes available with monthly instalments ranging from Rs. 1000 to Rs. 2,00,000. Depending upon their preference, one may choose Long Term Chits (50 months duration) for savings purposes and Short Term Chits (25 months duration) for emergency planning. Subscribers are entitled to bid at the auction even if only one instalment (i.e., the first instalment) has been paid. However, depending upon the requirement and competition, one can get the bid in any of the instalments. After being declared as successful bidder in the auction, the subscriber has to submit sureties depending upon future liability. The chit money has to be paid back in remaining easy instalments. The successful bidders earns their profits by repaying the monthly instalments excluding the dividends.

3 Lakh+ Active Customers

108 Branches

4100+ Employees

18000+ Agents
Every individual is driven by hopes and aspirations but may lack the resources to make them come true. Sometimes, there are emergencies, obligations and unforeseen expenditures. All these occasions require money in lump sum. It is on occasions like these that one can turn to Margadarsi for help. Whether it's supporting your child's education, arranging their marriages, building homes, purchasing flats, or securing future investments, Margadarsi has consistently been a reliable and trustworthy companion. The company has been playing a vital role in making life easier for all those who've invested their confidence and hopes in it. This explains why the company has become synonymous with trust and reliability.

3 Lakh+ Active Customers

108 Branches

4100+ Employees

18000+ Agents
Vision
To empower 1 million customers by 2030 with a commitment to foster growth, ensure stability, and encourage financial independence through operational excellence.
Mission
To expand our branch network by providing inclusive, secure, and accessible financial solutions that mirror our passion to impact each subscriber's life. We strive to create a trusted platform that facilitates seamless digital access, and echo unison in employees to build efficient teams - fuelling financial growth and independence for individuals, families, and businesses.
Values
Honesty
Compliance
Employee Empathy
Best in Class Practices
Subscriber Focus
Integrity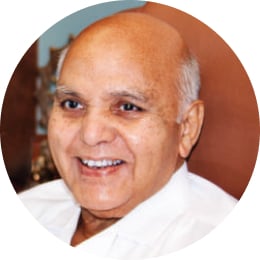 Sri Ramoji Rao
Founder Chairperson-Ramoji Group
The visionary genius Sri Ramoji Rao, founder chairperson - Ramoji Group, realized financial empowerment alone had the power to help the middle class achieve their dreams and goals.
Be it purchasing one's own house or working capital to set up a business; ensuring a child's higher education or performing their daughter's wedding and even as a retirement fund, the Ramoji Group had the answer.
Thus the epic journey of Margadarsi Chit Fund began in the year 1962. What started modestly with just two employees is today a large family of 4,300 dedicated individuals spread across 108 branches in the four states of Telangana, Andhra Pradesh, Tamil Nadu and Karnataka.
With an enviable distinction of having serviced sixty lakh subscribers in the last sixty years, Margadarsi is today a household name and the undisputed leader in the Chit Industry.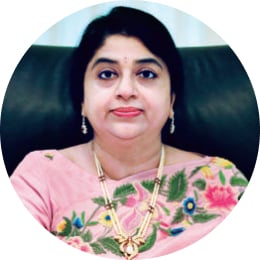 Mrs. Ch. Shailaja Kiron
Managing Director - Margadarsi Chit Fund Pvt. Ltd.
Margadarsi Chit Fund is ably led by Mrs Ch Sailaja Kiron, Managing Director since 1995. She brought with her a high level of confidence and dynamism and steered the company to glory.
Her cohesive, comprehensive and collaborative culture has been the centre stage of her strategy. Her passion for redefining customer delight helped her forge notional bonds with lakhs of subscribers.
Margadarsi enjoys an impeccable reputation for financial integrity, trustworthiness, ethical code of conduct and discipline that she leveraged upon and scaled up the operations by reaching out to every district of Telangana, Andhra Pradesh, Tamil Nadu and Karnataka.
Sixty lakh subscribers till date are testimony to the fact that anything done with passion creates history. Indeed history was created when Margadarsi reached the mega milestone of completing sixty glorious years having serviced sixty lakh subscribers till date and achieving over 10687 crore annual business turnover.
Ramoji Group of Companies
The SUN stands as our unparalleled inspiration, illuminating the path to ambition and triumph. Whether in pioneering the concept of Chit Funds, leaving an indelible imprint in the media industry, or venturing into the creation of a world-class film production complexes like the Ramoji Film City, our aspirations have always been distinct and extraordinary. We are driven by the symbolism of the sun, casting its glow and nurturing the world, day after day.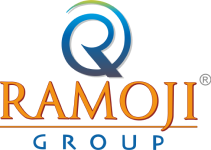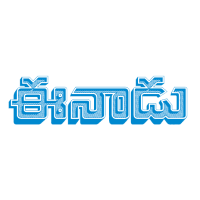 EENADU
Eenadu was born out of an inherent need of the people of undivided Andhra Pradesh for a newspaper in their own language (Telugu) best reflecting their concerns and opinions.
Today, Eenadu newspaper has become an indispensable part of the lives of people of Andhra Pradesh and Telangana. It enjoys a circulation of over 17 lakh copies per day and is published simultaneously from 23 centres. This makes it one of the largest circulated newspapers in the country.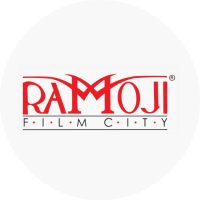 Ramoji Film City:
The Ramoji Film City is fast emerging as an unrivaled tourist destination, seamlessly blending natural beauty with with man-made grandeur. Exotic landscapes, alluring gardens and captivating sets create a visual feast for the observer. Every month, over one lakh tourists embrace the unique 'Ramoji Film City experience. A special entertainment center, which consists of themed restaurants, depicting the romance and legends of the bygone eras of Maoris, Mughals and the Wild West does its job of further enthralling the tourists. Soon, Ramoji Film City will have fun rides and products. Our vision and dream is to make it one of the finest tourist destinations in the world.
Ushakiron Movies:
Ushakiron Movies is a film production company which has produced over 80 films in all major Indian languages. Movies produced by our studio are known for their distinct approach and wholesome entertainment factor. We have 3 decades of proven experience in making exceptional creative forays into the filmmaking domain. The studio has gone international and made a global mark with the launch of Ushakiron International.
Mayuri Film Distributors:
Mayuri provides integrated movie distribution solutions, with its scientific approach based upon studying the nature of the film. Mayuri's methodology is to gather information according to the taste of diverse audiences from different parts of the country and to implement its findings in the distribution plan of the film. Mayuri has been distributing quality films for over two decades now.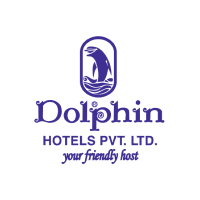 Dolphin Group of Hotels:
The Dolphin Group of Hotels, known for its exceptional customer-centric service, goes beyond providing smiles, catering to a diverse range of needs for businessmen, seasoned travelers, and fun-loving tourists. With three-star hotels in Andhra Pradesh, the Dolphin group of hotels ensures exceptional accommodation options for various guests.
Dolphin Hotel Visakhapatnam: Located in the heart of Visakhapatnam, this hotel provides a welcoming and homely atmosphere. With a focus on guest comfort, it caters to the needs of guests from various backgrounds, offering a luxurious experience that leaves a lasting impression.
Hotel Sitara: Sitara, the luxury "Star" hotel located in Ramoji Film City, Hyderabad, offers tailor-made packages for honeymooners, corporate travellers and holiday seekers.
Hotel Tara: Tara is an economy hotel, located in Ramoji Film City, Hyderabad, which is suitable for budget travellers.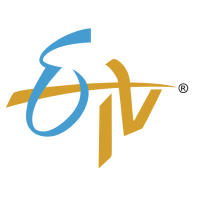 ETV Channel:
Eenadu Television Pvt. Ltd. (ETPL), consisting of ETV Telugu, ETV Andhra Pradesh and ETV Telangana, has made a firm place for itself in the hearts of millions of viewers.
ETV Telugu, a highly popular Telugu satellite channel, has established itself as a premier source of quality entertainment, resonating with and representing the sentiments and needs of its vast audience. Operating under the umbrella of Eenadu Television Private Limited (ETPL), the channel delivers a diverse programming mix that captivates viewers with wholesome and heartfelt content tailored for family audiences.
Renowned for its contemporary infotainment, ETPL also operates two 24-hour Telugu news channels, ETV-ANDHRA PRADESH and ETV-TELANGANA. These channels have earned immense credibility and loyalty among viewers, offering unbiased news and insightful perspectives.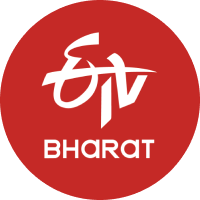 ETV Bharat
ETV Bharat is a comprehensive digital national news platform conceived to deliver seamless news and information services, using video-centric Mobile App and Web Portals. It is first-of-its kind offering in India in terms of diversity and depth, dedicated journalists network, reach of 23 states with services in 13 languages i.e.-Hindi, Urdu, Telugu, Tamil, Kannada, Malayalam, Gujarati, Marathi, Bengali, Punjabi, Assamese, Odia and English.
ETV Bharat is the latest initiative of the five-decade old multi-dimensional Ramoji Group. The Group's highly successful media endeavors include: Eenadu - one of the largely circulated language dailies in the country and ETV Network with Telugu general entertainment, infotainment and news channels. With a strong lineage of the most trusted media house, ETV Bharat would draw on its strengths of decades'​ long experience and innovation.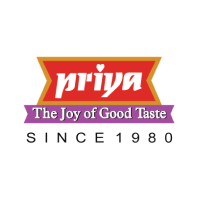 Priya Pickle:
When pickle lovers across the world want the authentic taste of India, they choose Priya. Tickling taste buds with 23 varieties of pickles, Priya also manufactures masala pastes and powders. This brand is a favorite in several international markets, known for its homemade flavours, quality and consistency.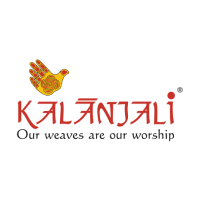 Kalanjali:
A virtual treasure of Indian arts, crafts and textiles, Kalanjali is an exclusive showroom that showcases India. Each product at Kalanjali is handpicked from master craftsmen and weavers.
₹ 2,50,000
₹ 5000 per Month
Duration: 50 months
₹ 25,00,000
₹ 50000 per Month
Duration: 50 months
₹ 50,00,000
₹ 100000 per Month
Duration: 50 months
₹ 1,00,00,000
₹ 200000 per Month
Duration: 50 months

Flexibility of Borrowing

Easy Withdrawals

Fair Distribution

Access to Funds

Low Interest Payments
Good Returns
Invest smart - with Margadarsi Enquire today